© Copyright: Name Origin Research www.surnamedb.com 1980 - 2015
Want to dig deeper into your family history? Take a look at our page on building a
Family Tree
. Or get scientific and enter the exciting world of
Ancestral DNA
!
Enjoy this name printed onto our colourful scroll, printed in Olde English script.
An ideal gift.
View Details.
Renee

My ancestors John Flood came over from ireland on the Rice Family Boat is there anyway to find the name of the boat or the passenger lists?
Renee

He came from Ireland to Newfoundalnd Canada! This is the info I have: Flood is another old name that is no longer in Holyrood. Floods were involved with the operation of the ferry service between Duffs and Chapel's Cove. John Flood came from Ireland on a boat owned by the Rice family of Ireland. In the 1864 directory John Flood Sr., was listed as a ferryman while John Jr., Patrick and William were fisherman
BluuuBerry

I'm looking for Richard John who stated that he has a connection with a Rice from Chowan County, NC. I'm from there, and I would like to know more information. Please email me at bluuuberry@gmail.com
Bradford Rice
My Family ancestor Henry Rice came to Nova Scotia from Ireland in the 1800's. He marrid a Rebecca Dewolf from Prince Edward Island. Have no info on his family in Ireland . I do know there was a coat of arms with Ravens on it.
Kimberly

My mother Vivian Rice is from Nova Scotia
Patrick Rice

Bradford, You could try joining the Rice family Y-DNA project at http://www.edmund-rice.org/haplotype.htm - you may get a match.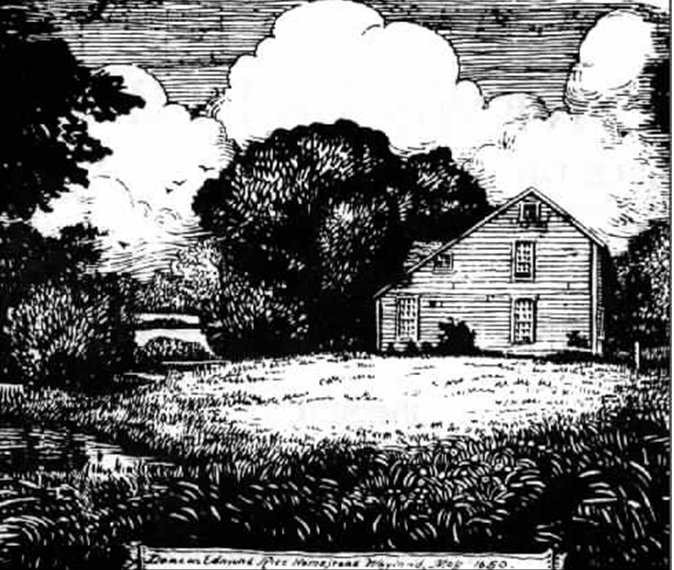 Home&nbsp &nbsp &nbsp Email us&nbsp &nbsp &nbsp Join ERA&nbsp &nbsp &nbsp Genealogy&nbsp &nbsp &nbsp mtDNA&nbsp &nbsp &nbsp Reunion&nbsp &nbsp &nbsp &nbsp &nbsp &nbsp &nbsp &nbsp &nbsp &nbsp &nbsp ...
SallyG
Interesting reading about the different Rice's. Mine are found back to the 1850's with connections to both Louth and Armagh Counties. Testing shows "Scottish DNA" and a close match using DNA has the name of Reece. At a road block now for this line since the church records end before my John Rice's birth in abt 1830. He first immigrated to MA and then WI.
MaryR
That is (SVC) South Carolina Sorry for the typo
MaryR
Does anyone know anything about my gggrandfather Humphrey Posey Rice from Cherokee co. Ga. He states on the census that he was born in SVC. I think his father's name is David Rice that came over to Va from Wales in 1833 but I can not find any proof of it and I can not find where Humphrey Posey Rice was buried. Last known address was Dalton Whitfield Co Ga 1880. Thanks for any help
RichardR
Does anyone know my Father; Talmadge E. Rice? Born in Memphis, TN, his brother is Robert Rice and sister Mozelle Rice? Just curious to see if I have relatives I've never met before in that area as I'm from Southern California. I can be reached at ric2rice@yahoo.com.
AngieRice
I have always been told that I was German/Irish/native american. I am finding that our surname is Welsh. Not much to go on except my dad's parents Arthur Raymond Rice whom married Twyla Yvonne McClain. Still searching and also trying to learn more of my native american heritage. Any info would be greatly appreciated. My email. rice.angie@ymail.com
brandy rice
i don't know much about my father - he kind of wandered off when i was a teenager. came here to learn something... i learned there are many a Rice out there.
Z135r
Nice to see all of you rice's, my family is Irish, I guess that makes sense.
Kelli Rice
I need stuff on my Family Heritage for a project and EVERYTHING charges to find this out...
Robert F. Royce
Write to me. I'm very well informed about this. rfroyce@cshore.com
Rob Rice
This is interesting. I wondered how there were so many Rices here in the states, when there seemed so few back home. My granddad (Joseph Rice) was from Ulster and moved to Glasgow - my dad and that side of my family always said that the real name was O'Mulcreevy which is supposedly from O'Maolchraoibhe. I don't think anyone knows how it became Rice. I wonder if it's time for the O'Maolchraoibhe Rices to change our names back, it somehow feels wrong that that connection was broken and scattered by the English. It would be nice to meet people and know you had the same ancestors more or less.
L
Same here, a Rice who's family came from Ireland & I was always told we were originally Mulcreevy. (I quite wish that were my name, not Rice.) Nice to meet you, cousin.... ;o)
Patrick Rice

Try joining the Rice DNA project http://www.edmund-rice.org/haplotype.htm My Rice's are from Ulster also - haven't gotten a match on the site yet but I am only one of a couple of Rice's with Ulster origins. patrick.rice58@gmail.com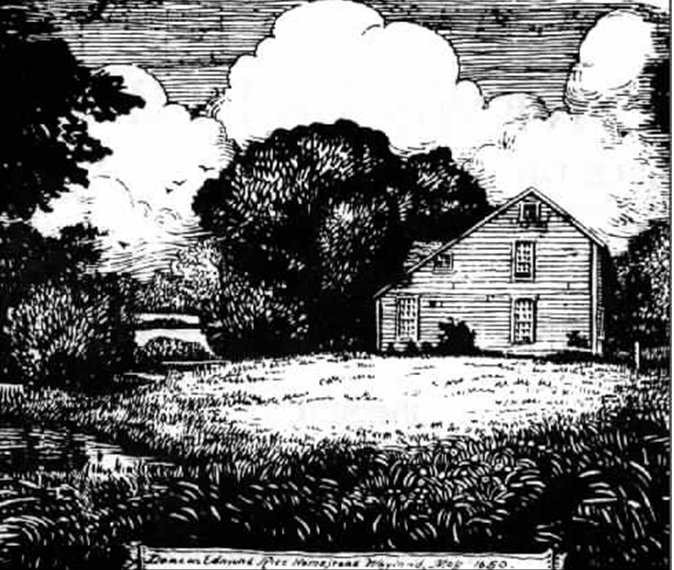 Home&nbsp &nbsp &nbsp Email us&nbsp &nbsp &nbsp Join ERA&nbsp &nbsp &nbsp Genealogy&nbsp &nbsp &nbsp mtDNA&nbsp &nbsp &nbsp Reunion&nbsp &nbsp &nbsp &nbsp &nbsp &nbsp &nbsp &nbsp &nbsp &nbsp &nbsp ...
Donna Rice

My family name is Rice from Co. Galway. I was told the exact same thing about my name being O'Maolchraoibhe. No one I know seems to know why. I know my grandparents John and Bridgett Rice came from Lawrencetown in Galway. I cannot seem to find any relatives there by email. I was raised in Oakland, Garrett County, Maryland where my first relatives worked building the railroad. It is interesting because my father's name is Robert and my brother's name is Rob and your name is Rob. I hope you get this and we can be in contact.
Donna Rice

Sorry..... my e-mail is ricedonna1965@yahoo.com. I hope to hear soon! Donna
Mic rice
I wouldn't worry about the fact that the name origin is so prolific ,speaking as an ulster rice ,best genes ,the most genes ,secret and bold genes
Sue Rice Morris
I'd love to hear from Nancy Rice Hintz as supposedly one of my great-grandfathers, Christian Rice, Sr., was born in NY and my dad and grandpa were born in Wisconsin. I'd love to hear more about John Rice and his descendants. Thanks! My email is sunburnt@pacbell.net
Richard John
In response to earlier posts by Sara Rice and Nancy Rice Hintz. My y-dna are quite close to yours and also to another Rice descendant from Chowan County, North Carolina. My point is with regards your DNA results pointing to an 'Irish/Scottish' ancestor. I am also M222+ but my ancestry is Welsh as far back as I can trace. I come from a town called Loughor in South Wales and can tentatively take my male-line back to the Dinefwr dynasty of Llandeilo, South Wales from which many Rice families are descended. I believe that one line of the Rice family of Dinefwr moved to Dane Court, Dover, Kent, England from Llwyn-y-Brain, Llandingad, Llandovery in th 16th Century. Perhaps John Rice (b. 1646) was of this line, hence our close-ish matches? The link back to Niall Noigiallach is possibly that the Rices of Dinefwr trace back to a dark age King called Urien Rheged, Urien was a male line descendant of a Gwrwst Ledlwm who is thought be some to be synonymous with Fergus Mor Mac Erca of Dalriada. This Fergus according to some sources was a direct male line descendant of Niall! Out of interest, I also have a 12/12 match with a Jones family in Australia who also originate in Llandeilo.
BluuuBerry

Hello. You say that your dna is similar to someone from Chowan County, nc. I'm from there. What name do you have, and how are you related? If you see this post, could you email me directly bluuuberry@gmail.com. Thanks
Sue Rice Morris
Thanks for the info, David. I wish I could break through our "barrier" - can't find the parents of Christian Rice, Sr., - and figure out where exactly we came from in Europe. It's hard when the spelling of the name keeps changing. I was looking at German ship records yesterday and not sure if any of them are our Rice's or not because the names are spelled different. Will keep searching! Have a great weekend :)
David Rice
Hi Sue, contact me direct on RRicepud@aol.com with details of your Grandfather born in somerset as I have access to lots of local records, and I will see what I can find out for you.
Sue Rice Morris
Hi - I'm a German Rice (Reis/Reiss/Ries), at least I think that's where we're from! (My dad always said we were Scotch-Irish, but we found one grandmother, Margaret McClintock, who was Scottish and married to a Rice, so we figure that is our "Scotch-Irish" ancestor). We haven't been able to figure out when our Rice's came to America. My GreatX4 Grandfather, Christian Rice, Sr. was born in 1763 in Somerset, PA and was in the Revolutionary War. His son was Christian Rice, Jr. (B. 1792) and his son (my GG-grandfather) was George Washington Rice B: 1828 - though we're still trying to confirm that Christian was truly his father. Our Rice's were mostly from Pennsylvania and Ohio. Does anyone else have Rice's that may connect? Does anyone know when the Rice's emigrated from Germany and from where in Germany? Thanks.
David Rice
Hi Sue, if you had German blood, the name probably would have been Rist and they originated in Saxony. If Christian was born in Somerset, then there is a good chance his family originated from Wales Reece/Rhys etc.
Sarah Rice
I'm Irish and was always told my name was Welsh, I had never heard of the O'Mulcraoibhe link! So interesting!!
mick rice
What part of Ireland is line from?
Alysha Rice
Wow! I come from lincolnshire and am really happy my last name comes from around that area.
kcb
It's so good to see so many people wanting to know about Rice am from Ulster and because of the political problems of culture and identity it means so much to be either seen as invader,planter,or gaelic/irish or cruthin/ulster i just wish there were a few Mayflower's on now and i would be the first over to american, my dear cousins..lol. how much is the dna test?
mick rice
Hi kcb depends which company you use, and what you expect, gaelic and cruthin are genetically the same it turns out
Elizabeth Ward
Edmund Rice did not come over on the Mayflower. His grandson Elisha married Elizabeth Wheeler who was the descendent of William White, Mayflower passenger.
Lora Rice
I struggle to believe I have much Welsh or Celtic ancestry, just don't feel drawn to the culture at all. OTOH I am drawn to Northern European culture and am often told I look Scandinavian or Dutch. Rice sounds exactly like German Reis and its many variations. (Dutch Rijs, Danish Riis, etc.). I researched online and read that the German surname Rees is thought to be the same name, originating in the Northern town Rees. I saw a painting of Bernhard Von Reesen, and there was a real resemblance to my father (and to me). It was a little spooky. The crest of German Rees contains two horses, and our family traits are noted good horsemen/women, also good at drawing and copying things.
David Rice
Hi Lora, You are right about the Germanic link, my ancestors used the name Rist (Saxon) or Riste (Norman via the Vikings) and both names exist in Germany and Sweden today.
Michael Wallace
I have a German ancestor (a 3rd great-grandmother) by the name of Caroline Rees who also went by Reis, so there is certainly a connection between the two names.
Patti Rice
Anyone related to/know of Clark Rice, in the Army in 1938, stationed in the Long Beach, CA area. Possibly from Washington state?
Jared Rice
I am welsh,german,greek,irish,english,italian,and polish.I believe Im am mostly welsh so this makes sense.
Abigail Rice
My father found out several years ago that he was a direct descendent of Edmund Rice, who came over on the Mayflower. I have heard that although Edmund was English, there was some Scotch-Irish and Welsh as well. I bear the names of two of the first Rice's born in America. Abigail and Tomasin (a version of Tamsin, a Welsh name). I have heard the name Rice is a version of Rhys, which means Red Headed, amongst other things.
Dale C. Rice
Dear Abigail, Edmund was a twin, fraternal to a brother, Robert who arrived in 1631 to Connecticut, Edmund arrived 1638 with wife Tomazine and 8 children..., but not on the Mayflower. Perhaps the Star, due to the date. Edmund remarried and had two more daughters all out of Sudburry Ma. My family falls under Robert, his twin....Both sons of Thomas Rice and one Tomasine Minn/Myall. Hope that helps.
Sara Rice
I'm Sara Rice. Family lore says we are Welsh. We did the DNA test which indicates some of my ancestors were in Ireland. I know that in Scottish it used to be ap Rhys meaning son of Rhys and rhys meant branch. In the USA my family originated from Rhode Island to Connecticut to New York then Michigan.
mick rice
ap rhys was welsh being son of the passionate or adour (a personal forename) , rhis an early english word for branch was used for o maolcraibhe a native irish surname craibhe means branch though the surname means decendant of the chieftain of craobhe (a place in ulster
Nancy Rice Hintz (not of the 57 varieties) ha
I'm a Rice descendant of John Rice 1st who came to USA in 1600"s (Rhode Island) with Edmund Calverly. Later Rice's came to NY and some to MI and Wis and other points west. I have much research on this family. Would be interested in hearing more from you.
Sara Rice
Nancy, I'd like to hear from you about these Rice's. I'm descended from John Rice also. The migration pattern you mention describes my family and we are settled in Michigan coming from NY. I'd really like to know what information you have on this line. Could you please email me @ curlymop@gmail.com?
Sue Rice Morris
Do you know if you have any Christian Rice's in your family tree? What country are your Rice's from and who was John Rice married to? Our Rice's were in New York back in the mid-1700's, then migrated to Pennsylvania and Ohio, and to Wisconsin as well. Thanks.
Sue Rice Morris
Hi Nancy, I'd love to compare our Rice tree & DNA to others you may have. I've gotten back to my GGGG-Gpa Christian Rice, born around 1763 in New York, but the family migrated to Somerset, Pennsylvania, then Athens, Ohio, then later to Wisconsin (where my dad was born). My personal email is catalinablue@pacbell.net if you'd like to reply that way. We're trying to find when our Rice's came to America and from where. Thanks for your help!
Dale Rice
Dear Sue, Any Rice's of New York are likely to be kin of mine....as my branch left Virginia and moved to New York, you may find help by googling William Rice Sr. Dutchess County NY. Williaim Sr. is a son of Edward, Son of Samuel, son of Samuel, son of John Rice/Joan Hackley 1650 Virginia. Good Luck!
Deadra Rice
I am Deadra Rice. I descend from John Rice of Northboro,Worcester, Massachusetts. Been trying to find his parents. Am uncertain if they were born in America or in Wales.
Dale C. Rice
Dear Deadra, any John Rice of Ma. prior to 1650 is likely not to be related to Edmund Rice of Sudburry, after 1700 the chances are better than 50/50 you can follow his descendants to yours. The John Rice Which I am related is a Son of Edmund's Twin Brother Robert. (fraternal) of Connecticut and he shakes out in Virginia about 1650 or so with a brother Thomas. This branch is truely complicated as many cousins married cousins for a thousand years prior and includes many important Welsh leaders. Good Hunting, I recommend starting with Edmund of Sudburry to see if you can find your John after 1700.
john rice
thename rice from county down county armagh is from the anglicised omulcreevy gaelic omaolchraoibhe from craobh meaning branch most rices from these counties will be of gaelic irish stock
Lorena Ann Rice
My Great Great Grandfather was Joseph Rice born 15 Mar 1829, Butler CO, PA, USA, died 20 Jan 1895/ Married Anna Stichler born 16 Apr 1832 MI, USA died 30 Oct 1922. Does anyone have knowledge of my Family line dating back from this point to the origin of our Rice Name?
Patsy K. Wade (nee Rice)
Your Joseph Rice is my Great Grandfather. I have not yet been able to identify his parents either. All I know is from the 1880 census, he says his father was born in Ireland and his mother was born in Pennsylvania. My father was Eldon Rice, son of Frank Rice.
Lornaa Rice
Omg Fiery Warrior Suits :D
Darla (Rice) Torrence
I was told by my grandfather Rice that our Rice line was from Wales. He said he was Welsh, but he was mostly Cherokee and when he was a boy in Oklahoma, you didn't own your indian heritage.
Dale C. Rice
Among the very first settlers in Sudbury Ma. is the family of John Rice who survived the indian massacre 1622 and two of his sons were kidnapped and raised by the Cherokee of that region...They are renowned and have oil portraiture of them in native american regalia...If your people go back that far you will have no trouble finding them, Google James Town Massacre 1622 all should come up for you....Congratulations on very special Heritage.
Alexander Rice fiery Scottish warrior
Im a Scottish Rice, great according to this site and others i could of originated from Wales, England, Ireland, Germany, France, Sweden, Norway, Denmark, Finland, our surnames should be Heinz, 57 varietes. Does anyone know anything of Scottish Rices.
David Rice
Whilst it is true that the name Rice has a Welsh connection for those living in the West Country of England, and there are other connections, especially to the Irish, my Rices originated oin Sussex, England and had the name of Rist or Riste. Rist was Saxon and Riste is thought to be Norman, either way there are Rist's in Saxony and other Germanic countries today, and Riste's in Sweden and other Scandinavian countries (where the Norman's originated from) today. Both names imply connection to the land, such as plough maker or handler and a very noticeable trait amongst the Sussex Rices is that they are good with their hands at making things, or are good at working with animals.
mick rice
recent info states the rices of england are often i1 dna subclades, you should do a dna test!
cherrybowers
I have Rice ancestry back to Amos Rice in N.Y. Oct 19, 1767.where he married Martha Hager. Amos was born in Potersham, Mass. One of his children was Gardner Rice married to Lydia. and moved to Dummerston, Vermont. the family moved to Michigan around 1830. does any one have conecting information. cherrybowers@att.net THanks
Dale C. Rice
Any Rice born in Mas. most likely connects to Edmund Rice of Sudburry: All the children and descendants can be seen at Ancestory.com by Googling Edmund Rice and follwing the 1,000 descendants listed under his name....Since Edmund arrived 1638 you have 140 years of ancestors in Mass.
Lil rice pepper
The fiery warrior? Hah, is that why we have red hair? Figures!
Carla Rice
I'm Welsh? Oh Lord.
Chloe Rice
i like the fact that its welsh but equally english- cos thats just like me :) lived in wales for most of my life & my mums side is all welsh, and then i was also born in england tho and my dads side is english:) xxx
Ken Rice
At least I now understand why I have unhealthy thoughts about sheep.
william travis rice
Rhys (Rice) castle
william travis rice
There is the remnants of the Thus castle in Wales, stumbled upon it on a backpack tour thing. Behind a sheep farm on the edge of a cliff, somewhere on the way to fishguard.
Carl rice
Absolutely gutted I'm welsh! At least it means 'fiery warrior' though
Carl rice
How weird is this!! My name is Carl rice and what you wrote us exactly what I just said to my mate!
Vincent j.Rice
My farther Joseph Rice said his farther told him we were welsh. After researching, found peter rice from tiperary ireland . 1600. At what point in time was the name chaged to rice from O'mulcreevy.??? And Why was it changed.How far back do we have to go to find out weither we are from ireland or wales?????!!!